Raincoat Offers: Buy Online below Rs.500 for Men & Kids + Cashback
---
---
Check out the latest Raincoat offers available on products from different cost range. These you can buy online below Rs.500 for men and kids. Get the best quality raincoats from popular brands in Indian like Duckback, D&G, WildCraft, Fort Collins, Allwin, etc., from Amazon, Flipkart, Snapdeal, eBay, and similar other stores. These websites allow cash on delivery and other prepaid means to pay for the order. Your online shopping can become even more inexpensive with the Cashback provided by Sitaphal on purchases made via them.
Exclusive Offer: Earn extra Cashback Reward on your purchases via Sitaphal. (as per the store rates).
Buy Raincoats below Rs.500 for Men & Kids
Offers on Raincoat Online Shopping August-2020
Get ready to grab the best shopping experience browsing the excellent collection of handpicked deals on the best selling raincoats for men, women, and kids. Hurry! Order before they run out of stock.
Raincoat for Kids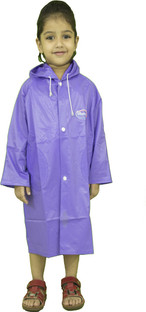 Buy Finery Solid Boys & Girls Raincoat @Rs.346 (56% off)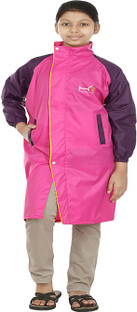 Buy Finery Solid Colour Boys & Girls Raincoat @Rs.562 (43% off)
Buy Rainfun Self Design Boys & Girls Raincoat @Rs.517(35% off)
Raincoat for Men
Buy Grey Raincoat With Lower And Cap (3 In 1) @Rs.199

Buy HighLands Solid Men's Raincoat @Rs.379 (62% off)

Buy Mototrance Self Design Men's Raincoat @Rs.699 (46% off)

Buy Versalis Solid Men's Raincoat @Rs.895 (40% off)
Raincoat for Women

Buy Zacharias Solid Women's Raincoat @Rs.424 (61% off)
Note : This is Limited time offer valid until the Stocks last
Related Offers
Viharika
|
Updated June 12, 2017